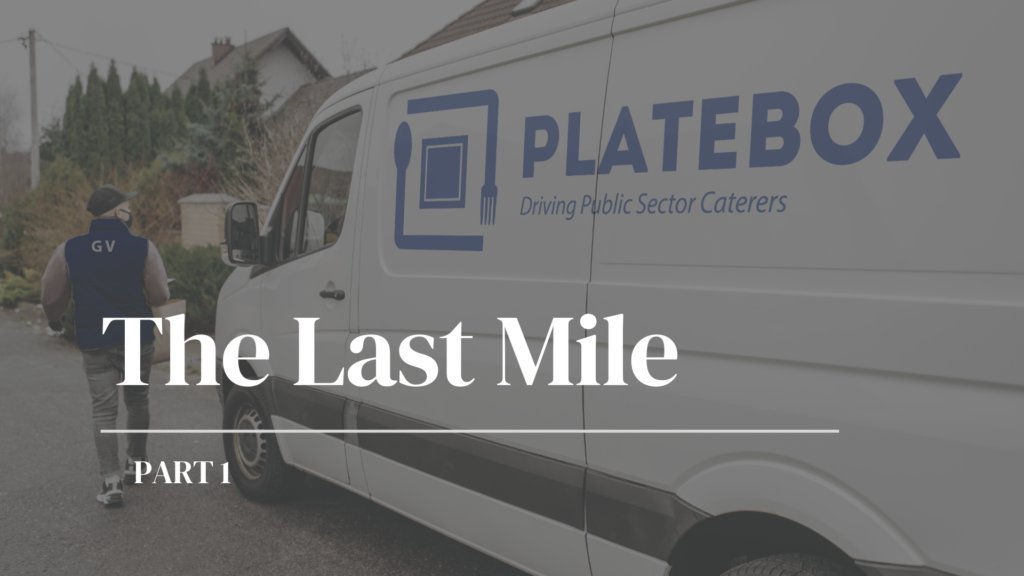 Part 1
Many schools across the country face the challenge of providing their students with meals for various reasons. One of the common issues that smaller schools may face is the difficulty to prepare food for their students due to a lack of suitable kitchen facilities and preparation areas.
Platebox offer solutions to this issue through our services. We prepare and deliver hot meals with reusable utensils to schools that have these issues across the country. We also provide our services for local councils, holiday clubs and hospitals.
What is last mile delivery?
Last mile delivery refers to the final stage of the delivery process, which involves the transportation of ordered goods from the wholesaler to the doorstep of the customer. Organisations aim to make this stage as efficient as possible to ensure customer satisfaction, this desire to maintain satisfaction is one of the key reasons for the high costs incurred in this stage.
Food production issue for schools
Preparation facilities
As mentioned previously, schools without suitable kitchen facilities and preparation areas face the challenge of feeding their students. Smaller schools that struggle with insufficient space are more likely to have the difficulty of accommodating a suitable kitchen area, this means the schools are required to outsource their food preparation.
Financial difficulties are also another reason why some schools are not able to accommodate food facilities, the better economic alternative may be to avoid the installation fees. In turn, schools with these issues may look to last mile food delivery services like Platebox to provide hot and chilled meals along with kitchen equipment as a suitable solution.
Kitchen on fire
In 2020, there was a reported figure of over 15,000 kitchen fires started, nearly half of these were caused by cooking equipment and faulty kitchen appliances. This is also an issue that occurs in educational institutions across the country, which ultimately results in schools temporarily being unable to feed their students.
Typical kitchen dilemmas that schools may also be affected by include, electrical and gas issues which prohibit the ability for kitchen staff to heat and store chilled food items. This often leads to the temporary closure of kitchens to solve the issues or a potential refurbishment of the facility. The closure of these kitchens produces the same difficulty to provide meals for students.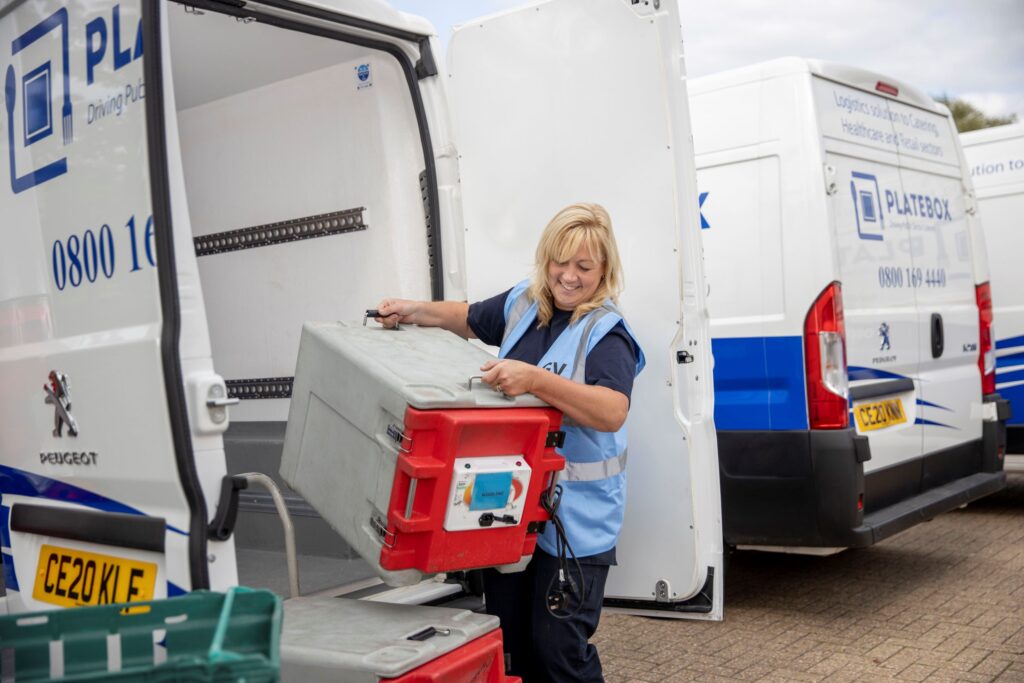 How are the food items and appliances transported?
The simple answer for this lies in the modification of the transport vans and the use of thermo-boxes. Our vans are fully equipped with refrigerating systems that allow the chilled goods to be delivered at the suitable temperatures.
Ambient
Ambient goods are the food items that can be safely stored at room temperature (20-22 °C) and will remain suitable for consumption. Fruits and vegetables such as apples, oranges and potatoes are the common type of food items we transport in this condition.
We provide kitchen equipment and cleaning appliances as part of our service for temporary use. Items such as cutlery, plates, chemicals and more is also safely transported in our vans with the ambient food items we deliver. These appliances and equipment are picked up by our drivers after the school lunchtimes to be cleaned and prepared to be used for the following day.
Chilled
Chilled food items such as dairy products need to be transported with more care than ambient foods due to the temperature requirements for chilled foods. The Food Safety and Hygiene Regulations 2013 state that chilled goods must be transported below 8°C to "inhibit or prevent harmful microorganisms from multiplying".
We ensure all of our chilled goods are transported between 2-5°C to maintain optimum conditions for our clients. This is easily achieved by placing the goods in the refrigerated section of our vans where they are ready to be served chilled or suitable to be reheated.
Hot
The hot meals we deliver are stored in thermo-boxes as shown in the image above; these boxes insulate the food items to maintain their optimum temperature. The hot food we transport must be kept at 63°C or above to remain suitable for consumption. To reduce the effects of the inevitable heat loss, we schedule our deliveries to be transported just before meal times to be prepared and served hot for the students.